Indian entrepreneurs dive head-first into unique ideas and test them. This might be due to the several top startups in India 2021 succeeding through disruption. What's more? Due to low labour costs and high skill, India is a bed of opportunity to try unique ideas at minimum costs. Startups like Byjus's and Razorpay reached the Unicorn status. While several startups that couldn't adapt saw a grim shutdown.
We've created this list as a resource for you to understand the businesses that grew and observe them. These 100 startups are an interesting way to understand where we are headed in terms of business in India. Whether you're looking to invest, take inspiration or apply for a job, these are the top 100 companies you can look at. Use this list to the best of your abilities. We've included the links and some details about these startups below.
These are our top picks of the top startups in India 2021 that are growing fast and have truly unique concepts. Hope you find the list useful.
1. aidaio
2. apna.co
3. arata
4. Arzooo
5. Bank Open
6. beepkart
7. better India
8. Bijnis
9. bikayi
10. Billeasy
11. BulBul.tv
12. classplus
13. Country Delight
14. Courseplay
15. Credgenics
16. CreditMate
17. Crio.do
18. Crowdfire
19. DaMENSCH
20. DealShare
21. Digit insurance
22. Doubtnut
23. Doxper
24. Dr Vaidya
25. DrinkPrime
26. Dukaan
27. Eduvanz
28. Eye Wear Lab
29. Ezerx
30. Financepeer
31. Finzy
32. Flo Mattress
33. Freight Tiger
34. Get Vital
35. GetVantage
36. GiveIndia
37. Glance
38. Glow Road
39. Groww
40. Gynoveda
41. Hashtag Orange
42. Incnut Digital
43. INDmoney.com
44. instoried
45. Interviewbit
46. InVideo
47. Kyt
48. leap.klub
49. Leverage Edu
50. Loan Frame
51. mCaffeine
52. mFine
53. MikeLegal
54. Mitron TV
55. Mudra Circle
56. Nourishables
57. OkCredit
58. PagarBook
59. PickYourTrail
60. Pipa Bella
61. Plum goodness
62. Plum
63. Pocket52
64. Power Gummies
65. Prescribe (Wellnexus Technologies Pvt Ltd)
66. Pristyn Care
67. Quicksell
68. Railofy
69. Remedico
70. Reverie Language Technologies
71. Safegold
72. SaffronStays
73. Scaler Academy
74. Siply
75. Skyroot Aerospace
76. Slate.ac
77. Sleepy Head
78. Smallcase
79. Songdew
80. StashFin
81. StoryMirror
82. Super Smelly
83. TartanSense
84. TheDataTeam
85. TheMathCompany
86. Tjori
87. Toch
88. Torchit
89. TravClan
90. TresMoto
91. Trezi
92. Uable
93. Unocoin
94. Upstox
95. Wellversed
96. Wizikey
97. WOW Skin Science
98. Wysa
99. Xoxoday
100. Yellow Messenger
Aidaio is a drag and drops app maker. A software, so powerful that it allows you to make your own app. It boasts about how its users don't need to code at all to make an application, Aidaio is one of the top startups in India that helps its users make applications on IOS and Android. Based out of Bangalore, they specialize in event apps, employee engagement apps, event registration websites, and ticketing and Check-in. They've worked with several clients like Google, Titan, Tesco, Amazon, and Dell.
Founder: Pallav Barah.
Founding Year: 2014
Category: Information Technology & Services
Address: No. 235/A , 1st Floor, 2nd Cross, 11th Main, 4th Block, Koramangala, Bangalore, Karnataka 560034, IN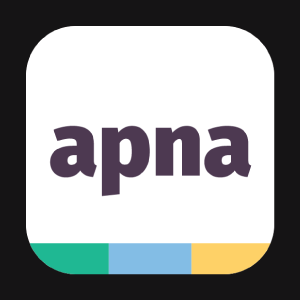 Apna.co is a recruitment platform for blue and grey collar workers in India. This startup has developed an app where skilled professionals like carpenters, electricians, and skilled professionals in 65+ profiles can choose from over 1,00,000 job opportunities. The platform also allows a chance for peers to upskill themselves for different jobs. Apna.co boasts of over 1.2 million active users on its platform.
Founder: Nirmit Parikh
Founding Year: 2019
Total Funding: $11M
Investor: Sequoia Capital India,rocketship.vc,Lightspeed India Partners
Category: Human Resource
Address: Bengaluru, Karnataka
Arata Zero Chemicals is a personal care startup. the company sells 100% vegan, and chemical-free skin and hair care unisex products across its platforms. They have leveraged the online marketplace to reach consumers, they also have physical stores in the Delhi-NCR region. They are brand certified by PETA, and has over 10,000 customers.
Founder: Dhruv Madhok, Dhruv Bhasin
Founding Year: 2016
Total Funding: ₹35M
Investor: DSG Consumer Partners
Category: E-commerce Cosmetics
Address: DSC-207, DLF South Court, Saket, New Delhi, Delhi 110017, IN
Arzooo is one of the top startups in India in B2B Retail electronics stores. They help B2B businesses buy electronics at a decent rate. They currently have 5000+ Powered stores in 200+ cities and have a base of more than 100+ brands. They've also been featured by Economic times, techinasia, your story, and VC bay. To power retailers and build a B2B E-commerce platform, Arzooo is truly growing immensely.
Founder: Khushnud Khan, Rishi Raj Rathore
Founding Year: 2016
Total Funding: $8.8M
Investor: Wes Schwalje, Tahseen Consulting,3Lines, Jabbar Internet Group
Category: B2B Commerce Platform
Address: 1668, RJP Towers, 27th Main Rd, Sector 2, HSR Layout, Bengaluru, Karnataka 560102, India
Open is Asia's first neo-banking platform for SME's and startups. It aims to help its users do banking on autopilot. It combines everything from banking to invoicing and automated bookkeeping. Powered by ICICI Bank, they automate your banking in three simple steps.
Their services also range from Business current accounts, Integrated payment gateway, Automated accounting, multi-bank connects and more. They've been featured on publication Inc42, The economic times, YourStory, and more.
Founder: Anish Achuthan
Founding Year: 2017
Total Funding: $37.4M
Investor: Speedinvest, Tiger Global Management, 3one4 Capital
Category: Banking
Address: 3rd Floor, Tower 2, RGA Techpark, Marathahalli – Sarjapur Rd, Carmelaram, Bengaluru
BeepKart is India's first 100% online multi-brand marketplace for Electric 2-Wheelers. They help their users get the best price of an electric vehicle, do home deliveries and help the country move towards an electric module. Apart from selling E2W they also inform their users about the benefits of shifting to electric automobiles, help them get loans and insurance and help them calculate their savings.
Founder: Hemir Doshi, Abhishek Saraf
Founding Year: 2020
Category: Automotive
Address: Bengaluru, IN
The Better India is Asia's largest positive journalism house. In addition to journalism, they sell eco-friendly products to help their audience live better. They promote their eCommerce business by sharing positive news, with over 5000 stories reaching over 50 million people each month. Dia Mirza, Adil Hussain, Vithoba, Lisa Ray and Dr. Vishal Rao are among their many acclaimed readers.
Founder: Dhimant Parekh, Anuradha Kedia
Founding Year: 2008
Total Funding: $3.7M
Investor: Elevar Equity, TPG, Intellecap Impact Investm
Category: Journalism
Address: Unit No. 402, 4th Floor, Prestige Feroze, No.74, Sampangi Ramaswamy Temple Street (Earlier Cunningham Road), Bengaluru, Karnataka 560052.
Bijnis is a platform that helps you take offline factories online. It's an app-based platform for buyers and sellers. Factory owners can list themselves on the platform to make bulk sales and buyers can find these factories on their platforms. The application makes it easier to manage and contact these factory owners. They also deliver the products right to the buyer's shop. Bijnis has helped more than 1,00,000 small and medium Indian factories to date.
Founder: Chaitanya Rathi, Shubham Agrawal
Founding Year: 2014
Total Funding: ₹869M
Investor: Sequoia Capital India, Matrix Partners India
Category: B2B Ecommerce
Address: Level 4, 2nd Floor, A-41, Espire Campus, Mohan Cooperative Industrial Estate, New Delhi.
Biyaki is one of the top startups in India. It is a platform that empowers small businesses to quickly create WhatsApp integrated eCommerce stores, track orders, and make instant payments. Biyaki is used by grocery stores, wholesale and retail traders from over 3000 small towns in India. The platform rakes in daily transactions of over Rs 2 crores.
Founder: Sonakshi Nathani, Ashutosh Singla
Founding Year: 2019
Total Funding: $2M
Investor: Pioneer Fund, MANTIS Venture Capital, Ankur Nagpal, Leonis Investissement, Y Combinator
Category: E-commerce
Address: T-Hub, Gachibowli, Hyderabad, 500032, Hyderabad, Telangana 500032, IN
BillEasy is one of the top startups in India that is related to personal finance and bill tracking. It pushes the concept of digital receipts much further. Not only does it track your warranties, manage your billings but also helps you share those bills and receipts. This Mumbai-based startup makes receipts a more interesting affair. One of their prime clients is McDonald's, who has leveraged billeasy to sell over 10 million burgers till date.
Founder: Akash Patil
Founding Year: 2015
Category: Billing
Address: 201, Crescent Business Park, Sakinaka, Andheri East, Mumbai, Maharashtra, India – 400072.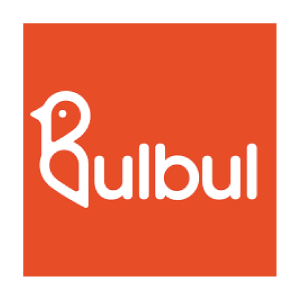 Bulbul.tv is India's first live streaming video shopping app. This startup aims to revolutionize eCommerce shopping by making it fun, engaging, and social. Sellers, customers, and users can create short videos talking about any product on their platform and go live. They can directly sell and pay for purchases. The platform has already witnessed 400k transactions to date.
Founder: Sachin Bhatia, Atit Jain
Founding Year: 2018
Total Funding: $12.2M
Investor: Sequoia Capital India, Info Edge, Leo Capital India, Surge
Category: E-commerce & Cosmetics
Address: Gurugram, IN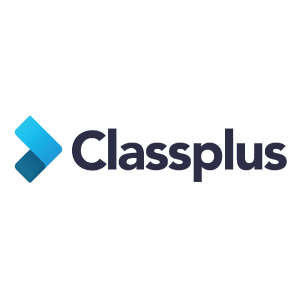 Classplus is a classroom management application that offers its services to tutors and This platform helps local coaching centers to go digital, by allowing them to accept fees digitally, deliver classes over the web, and even conduct online exams. They have already onboarded around 3500 local coaching centers across India, employing about 200 people.
Founder: Bhaswat Agarwal, Mukul Rustagi
Founding Year: 2017
Total Funding: $24.2M
Investor: RTP Global, Blume Ventures, Spiral Ventures, Surge
Category: E-learning
Address: Classplus, 1st Floor, Building No.- D8, Sector 3, Noida, Uttar Pradesh 201301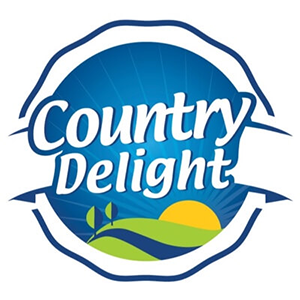 Country Delight is one of the top startups in India that has truly amassed a huge audience in the year 2020. They are a startup that specializes in bringing pure milk from the farmer to their customer's homes. Country Delight focuses on a subscription model that helps them build a predictable business model. They currently focus on milk but are expanding to other dairy products. They have recently expanded their operations in the Mumbai metropolitan region.
Founder: Chakradhar Gade, Nitin Kaushal
Founding Year: 2015
Total Funding: $44.2M
Investor: IIFL Asset Management, Matrix Partners India, SAIF Partners
Category: Dairy Products
Address: Unit No: 546, 5th Floor, JMD Megapolis, Sohna Road, Gurugram-122001, Gurgaon, Haryana 122002, IN
Courseplay is a learning technology solution for enterprises and one of the top 100 startups in India in Edtech Industries. It helps businesses upskill their employees with reduced cost, easy onboarding, shared corporate values and easy technology adoption. They're used by companies like Amazon, CaratLane, Mothercare, Raymond and more. This Indian Startup has also been featured in Business line, DNA, startup city, and more. They also give a 30-day trial.
Founder: Arjun Gupta
Founding Year: 2012
Category: Consultancy
Address: 163-C Mittal Tower, Nariman Point, Mumbai, India 400021
Credgenics is a top startup in India for lending and recovery. It provides a SAAS based collection platform that helps lenders with a legal workflow. They work with financial institutions, banks, and digital lending firms to improve collection using AI, technology, and legal strength.
Credgenics also provides lenders with customized strategies that help improve the NPA, geographical reach, and customer experience. They've worked with some of the top banking companies in India, including ICICI Bank, Axis Bank, Yes Bank, and top digital lenders like loan simple, loan tap, Money view, and more.
Founder: Rishabh Goel, Anand Agrawal
Founding Year: 2018
Total Funding: $3.6M
Investor: Accel India, Breadlake Ventures, QED Innovation Labs DMI Alternatives
Category: Fintech
Address: E 44/3, Pocket D, Okhla Phase II, Okhla Industrial Area, New Delhi, Delhi 110020, India
CrediMate is a Mumbai based startup. Originally Credimate had started as a fintech lender but changed their focus to the collection with their Fincollect network, which is India's first digital collection aggregator platform. Being backed by Paytm and India Quotient, CrediMate is in talks with big banks to help solve the Non-Performing Assets crisis by simplifying collection.
Founder: Jonathan Bill, Aditya S.
Founding Year: 2018
Total Funding: $5.5M
Investor: Paytm, India Quotient
Category: Financial Services
Address: 147/8 Udyog Bhavan, Goregaon East, Mumbai, Maharashtra 400063, IN
Crio.do is an upskilling platform for software engineering students and developers. With a motto of "learning by doing", the platform has modules that teach software development via real-world scenarios. Besides, the Crio platform offers career guidance, interview preparation, and profile reviews for aspiring developers. This startup has been growing at a rate of 60-70% monthly, since its inception.
Founder: Rathinamurthy R, Sridher Jeyachandran
Founding Year: 2018
Total Funding: $1M
Investor: Mekin Maheshwari, Ravi Garikipati, Binny Bansal
Category: E-learning
Address: 175 & 176, BannerghattaMain Rd, Dollars Colony,Bengaluru, Karnataka560076, India
Crowdfire is a social media management tool that has been around since 2010. From publishing your content on social sites to analyzing it, Crowdfire helps you through it all. It is an app where you can discover content, schedule your content, and also manage all your social accounts from a single app. Crowdfire is used by many businesses and individuals to increase social media engagement and growth. The company is venture-backed by Kalaari Capital
Founder: Nischal Shetty
Founding Year: 2010
Total Funding: $2.5M
Investor: Kalaari Capital
Category: Computer Software
Address: 23rd Floor, Cyber One, Vashi, Navi Mumbai, Maharashtra 400706, IN
DaMENSCH is a men's apparel brand, with innovations that go beyond designs. The brand is environmentally conscious, and they are on a journey to create products that are different in their features.
The goal of DaMENSCH is to redefine the standards of quality, comfort, and desires of modern men. Along with having their products on their own website they even sell on major e-commerce websites but having a successful and strong social media connection most of the sales are from their own website. Recently the company has raised approximately INR 50cr from Matrix Partners India, Saama Capital, Whiteboard Venture Partners and Alteria Capital.
Founder: Gaurav Pushkar
Founding Year: 2018
Total Funding: ₹137.5M
Investor: Whiteboard Capital, Matrix Partners India, Saama Capital
Category: Apparel & Fashion
Address: 508, 3rd Floor, Koramangala 6th Block, Bengaluru, Karnataka 560095, IN
DealShare is a social e-commerce deals platform. They provide discounts on groceries and other days to day items. The primary target of this platform in the middle and lower-income groups of consumers. The startup had initially started on WhatsApp and after seeing a huge consumer spending pattern, they decided to launch their own website and app. DealShare has raised $21 million in recent funding led by WestBridge Capital.
Founder: Vineet Rao, Rajat Shikhar
Founding Year: 2018
Total Funding: $32M
Investor: Omidyar Network, Falcon Edge Capital, Westbridge Capital, Matrix Partners India
Category: E-commerce
Address: JTM Mall, Jagatpura Flyover, Model Town, Jagatpura, Jaipur, Rajasthan 302017, India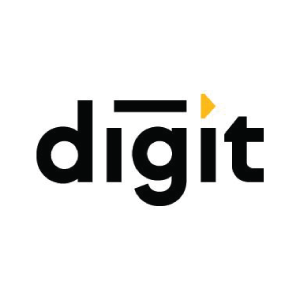 Go digit is a digital insurance company for car, bike, health and travel in India. This is one of the top startups in India in this space. They have a huge range of insurance policies specific to your needs. They not only make getting insurance easier but also help you with your claim process. People are invited to work as agents for them. They develop documents that are simple to understand and are jargon-free.
Founder: Kamesh Goyal
Founding Year: 2016
Total Funding: $179M
Investor: A91 Partners, Faering Capital, TVS Capital Funds, Fairfax Financial Holdings
Category: Insurance
Address: Atlantis, 95, 4th B Cross Road, Koramangala Industrial Layout, 5th Block, Bengaluru 560095
Doubtnut is one of India's leading ed-tech startups. It is an app that helps students with doubts in maths and science. Students just have to upload a photo of their queries on the doubtnut app, website, or share a photo over WhatsApp. The platform offers video-based solutions for the questions within 10 seconds, in local languages. Doubtnut has over 13 million active students at present.
Founder: Tanushree Nagori, Aditya Shankar
Founding Year: 2016
Total Funding: $18.9M
Investor: Omidyar Network, Tencent Holdings, Ankit Nagori, AET Fund
Category: E-learning
Address: C-1070 LGF, Sushant Lok 1, Gurgaon, HY 122009, IN
Doxper believes that better patient care starts with digitization and documentation. They digitise healthcare data and help doctors and hospitals improve their operational, clinical, and patient engagement results. The startup believes that its data will help optimize the process for the broader healthcare ecosystem. The team is working and piloting Doxper with a few big hospitals, including AIIMS breast cancer clinic, Biocon Foundation, Jaipur Diabetes Research Center, Nanavati hospital and others.
Founder: Shailesh Prithani, Pawan Jain
Founding Year: 2015
Total Funding: $5.9M
Investor: Rainforest Venture Net, GrowX ventures, Alkemi Venture Partners.
Category: Hospital & Health Care
Address: Chandivali Farm Road, Mumbai, Maharashtra 400072, IN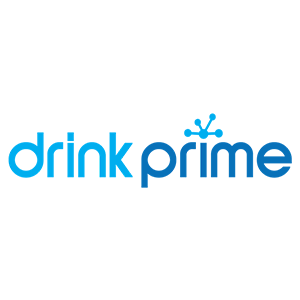 DrinkPrime helps metropolitan Indians get access to clean, safe and affordable drinking water. The IOT-based startup manufactures and provides water purifiers on subscription to its users, the users only have to pay for the amount of water they consume while DrinkPrime takes care of the cost of the device, installation, maintenance etc. This year the company received funding from investors including Abhishek Goyal (Tracxn), Bharat Jaisinghani, and FirstCheque.
Founder: Vijender Reddy, Manas Ranjan Hota
Founding Year: 2016
Total Funding: ₹210M
Investor: "Surge, Omidyar Technology Ventures, First Cheque, Bharat Jaisinghani
Category: Water Purifiers
Address: 9/A, 2nd Floor, Chukki Complex, 19th Main Rd, Sector 3, HSR Layout, Bengaluru, Karnataka 560102
Dr Vaidya's is an Ayurvedic products company founded by a family with 150 years of Ayurvedic heritage. They strive to bring the traditional, time-tested goodness of Ayurveda to the present, 21st century. Having their own clinic they also provide free Ayurvedic consultation. Dr. Vaidya's is among India's largest online Ayurvedic brands today.
Founder: Arjun Vaidya, Trisha Rajani
Founding Year: 2016
Total Funding: $4.6M
Investor: CESC Ventures
Category: Ayurvedic
Address: F/15, 6th Floor, Commerce Center, near A/C Market, 78, Tardeo Road, Mumbai Central (West), Mumbai 400034.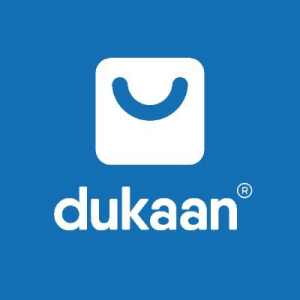 Dukaan is an eCommerce app & top startups in India, that enables local businesses to set up a digital presence and sell their products over WhatsApp. Users just have to register their business with the app and list their products. The app generates a link that allows customers to directly purchase from the local business via WhatsApp. In just 20 days,over 1,50,000 businesses have listed over 5,00,000 products on dukaan.
Founder: Suumit Shah, Subhash Choudhary, Anurag Meena
Founding Year: 2020
Total Funding: $12M
Investor: Kunal Shah, Lightspeed India Partners, Shashank Kumar, Sandeep Tandon
Category: Computer Software
Address: Bangalore, IN
Eduvanz is a new age Digital Finance Company that provides Education Loans starting from Zero Interest for Students and Skill Seekers. It is founded by a group of aspirers who want to help the next generation of Leaders. Eduvanz has created innovative products for all kinds of learners. Recently Eduvanz has successfully acquired Klarity, a platform for one-on-one mentoring. To date, Eduvanz has given out education loans worth approximately 210 crores.
Founder: Varun Chopra, Raheel Shah
Founding Year: 2016
Total Funding: $5.5M
Investor: Sequoia Capital, QED Innovation Labs, Vistra ITCL, Redwood Trust
Category: Education Loan
Address: 801-A, Jai Antriksh, Makwana Road, Marol, Near Sakinaka Junction, Mumbai Mumbai City MH 400059 IN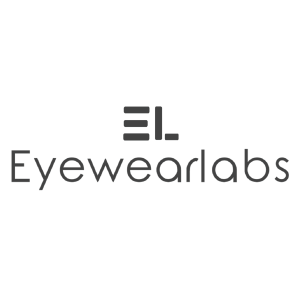 Eyewear labs is a startup focusing on bringing premium sunglasses to customers at affordable rates. They have expanded operations to provide eyeglasses, computer glasses and polarized sunglasses, most of which are manufactured in-house. The brand witnesses about 150-200 orders daily via its website.
Founder: Mehul Jakharia
Founding Year: 2017
Category: Eyeglasses, Sunglasses
Address: Gala 23, Mehta Industrial Estate, Near Liberty Garden, Behind ICICI BANK, Malad West. Mumbai- 400064
Ezerx is India's most innovative MedTech startup. The company provides innovative diagnostic services for detecting health issues in patients at an early stage. They also manufacture innovative and low-cost medical devices for treatments, with an aim to make primary healthcare more accessible. They have been featured in International journals like Nature Research, for their work.
Founder: Partha Pratim Das Mahapatra
Founding Year: 2018
Total Funding: $238K
Investor: Indian Oil Corporation, Krishna Chakravarty, Manoj Patra, Shradha Sharma
Category: Medical Device
Address: KIIT TBI, Campus 11, KIIT University, Bhubaneswar, Odisha 751024, IN
Financepeer is a fintech startup that provides education loans to aspiring students. This startup helps students and parents to pay their school fees in monthly instalments at zero interest rates, and zero cost. the platform pays the full fees to the respective schools at the start of the year, on behalf of the students. Their platform has impacted over 9 lakh students in India and partnered with about 1800 schools in 50 cities in India.
Founder: Rohit Gajbhiye, DebiPrasad Baral, Naveesh Reddy, Sunit Gajbhiye
Founding Year: 2017
Total Funding: $3.7M
Investor: Danube Group, Angelbay Holdings, MS Fincap, HEM ANGELS
Category: Financial Services
Address: Financepeer HO, Plot No. 169, RSC II S.N. 120, Versova, Andheri (W) Mumbai – 400053
Fintech startup, Finzy is a P2P loan marketplace. This digital platform connects borrowers with investors who are looking to invest in new assets that provide monthly returns. They aim to get you the loan in the quickest time and at the lowest rate of interest in the easiest way. The platform also has a pro version which analyzes and helps investors find new and statistically better-investing opportunities.
Founder: Abhinandan Sangam, Amit More, Vishwas Dixit
Founding Year: 2016
Total Funding: $2.3M
Category: Financial Services
Address: Mumbai, Bengaluru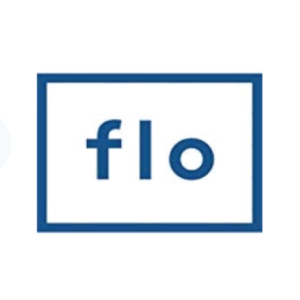 Flo Mattress is a top startup in India that works on improving your sleep quality. Their mattresses are made for specific concerns, developed with more than 2 years of R&D. Their main categories are Ortho, made for people over the age of 60, and Ergo, a memory foam mattress. They also have different sizes for different spaces and unique shapes of mattresses. They've expanded into pillows, insta bed, and more. They also have a 100 night trial period, where if you do not like the mattress you can exchange it.
Founder: Kshitij Rihal, Gaurav Zatakia
Founding Year:
Category: Mattress
Address: 46 Saki Vihar Road, Saki Naka, Andheri East, Mumbai 400072.
Freight tiger is one of the top startups in India in the logistics industry. Having the largest software enabled digital freight network in India, they work on building solutions for both the shipper and the shipping companies. They aim to help businesses grow and optimize their logistics. They have an esteemed client base of more than 170 companies including Tata Steel, Patanjali, JSW Steel, Kohler and many more. Freight tiger work on reducing the logistical costs and improving their margins.
Founder: Swapnil Shah, Amol Shah,Vivek Sekar
Founding Year: 2014
Total Funding: ₹550M
Investor: Alsthom industries, Lightspeed India Partners, Pawan Munjal Family Trust
Category: Logistics & Supply Chain
Address: B/201, Polaris, CTS-604/A, Off. Marol Maroshi Road Andheri (East) Mumbai, Maharashtra India – 400059
GetVantage is a fintech startup that offers Revenue-based financing options for Indian startups. The platform aims to help eCommerce and D2C (Direct to Consumer) brands raise the capital they need to reach their consumers, and take advantage of growth opportunities. GetVantage offers businesses between INR 20 lakh to 2 crores in investments, without diluting brand ownership.
Founder: Bhavik Vasa, Amit Srivastava
Founding Year: 2019
Total Funding: $5M
Investor: Dream Incubator, Chiratae Ventures, Samyakth Capital, Venture Catalysts
Category: Venture Capital & Private Equity
Address: 116, B.U. Bhavan, Sewree, Mumbai, 400015
Vital is a health financing platform that helps its users get Insurance plans and health offers. It creates smart health plans with offers, health plans, and no-cost EMI options.
Get Vital work with 6000+ hospitals, labs, dental clinics, eye care centers, wellness centers and gyms like Lenskart, Cult fitness, Clove Dental, Narayana Health, Max healthcare, etc.
They also have a simple interface to help their users choose the right insurance for them, easily. They are partnered with big names like ICICI Lombard, DM finance, Apollo Munich, and more.
Founder: Rahul Kumar, Jayan Mathews
Founding Year: 2019
Total Funding: $806K
Investor: AngelList, Yukti, Survam Partners
Category: Insurance
Address: 562 A, M G Road, Chatri Wala Kuan, Lado Sarai, New Delhi, Delhi 110030
GiveIndia's is India's largest and oldest fundraising platform, which is leveraging the latest technology for charitable needs.
GiveIndia is associated with various trusted NGOs that promote employment, education, empowerment, and so on. To date, GiveIndia has facilitated donations of over Rs 700 crores by more than 1.5 million donors to around 200 NGOs in 23 states of India and impacted more than 8 million lives. five India is trusted by 150+ corporates and brands.
Founder: Ashok Kumar E R, Sandeep Sibal
Founding Year: 2000
Total Funding: ₹234M
Investor: Vikrant Bhargava, Bill & Melinda Gates Foundation, A.T.E. Chandra Foundation, Omidyar Network
Category: Non-profit Organization Management
Address: Mumbai, Gurugram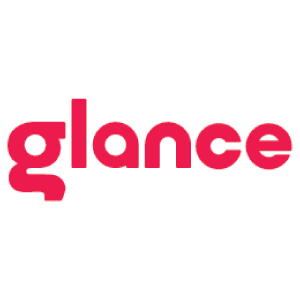 Glance is a unique software that delivers relevant news to your lock screen. They've raised 145 million dollars from Google and Mithiril Capital. Their categories range from travel, food, movies, fitness, sports, news, and more. It works with MI phones and doesn't need an app download. It simply needs glance enabled phones for it to work. Glance has also branched out to glance tv, gaming, news and shopping all from your lock screen. In India glance recorded 100 million daily users within 21 months of it's launch.
Founder: Naveen Tewari
Founding Year: 2016
Total Funding: $190M
Investor: Mithril Capital Management, Google
Address: Cessna Business Park, Bengaluru, Karnataka 560103, IN
Glow Road is India's largest reseller network that connects over 6 lakh resellers in more than 2000 cities. This social e-Commerce app allows wholesale suppliers to sell products to resellers, who then sell the products at retail prices. After purchasing your products on GlowRoad you can use the platform itself to sell those products at retail price and when the product is successfully delivered to the consumer, money will be added to your bank account. Users have access to a virtual shop where they can easily search, buy, and pay for wholesale goods without any hassles.
Founder: Dr. Sonal Verma, Kunal Sinha, Shekhar Sahu, Nitesh Pant
Founding Year: 2017
Total Funding: $31.3M
Investor: IND Fund, Vertex Ventures, Accel, Korea Investment Partners
Category: Affiliate
Address: Evoma Borewell Road – Business Center, # 88, Borewell Road, Near Borewell Road Post Office, Whitefield, Bangalore, Karnataka 560066, IN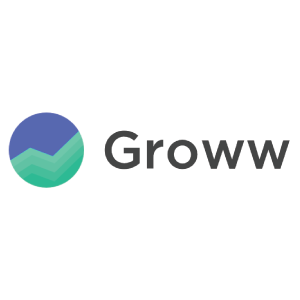 Groww App is one of the top Startups in India. It is an online Demat, trading, and direct mutual fund investment platform where you can invest for free without any hidden charges. Created with a focus on first-time investors, this platform helps Indians invest in not just Indian but US-based stocks too.
What truly sets them apart is that they have no transactional fees and no subscription fees. Allowing their base to truly grow. They have 35+ huge funding partners and are already used by millions of Indian users. The app version of Groww on the Google play store has more than 10 million downloads.
Founder: Lalit Keshre, Ishan Bansal, Harsh Jain, Neeraj Singh
Founding Year: 2016
Total Funding: $59.2M
Investor: Y Combinator Continuity Fund, Ribbit Capital, Sequoia Capital India, Propel Venture Partners
Category: Finance, Investment, Mutual Funds
Address: 2nd Floor, Padmavati Complex, Koramangala, Bengaluru, Karnataka 560035, IN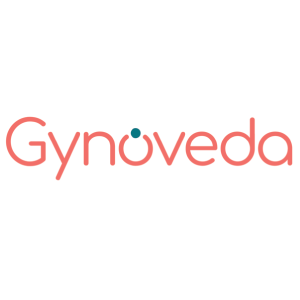 This startup focuses on using Ayurveda for healthier periods. They have products for specific concerns for vagina owners. It helps them combat PCOD, PCOS, itching, vaginal discharge, etc.
Their products help you address the root cause of the problems and helps their users lead a normal life. Based in India, it uses specific formulations to combat these problems. Gynoveda also provides an online period test that helps you understand your period problems.
Founder: Vishal G, Rachana Gupta
Founding Year: 2018
Investor: Fireside Ventures
Category: Health, Wellness & Fitness
Address: Malad Mumbai.
Hashtag Orange is a digital marketing agency that provides data-driven insights for brands facing challenges in the digital space. They offer technology backed solutions in areas like digital marketing, eCommerce, SEO, social media, and more. The startup has a robust clientele of brands like snickers, Toshiba, The Man Company, Mufti, Forest essentials, Max Life, and Carrier AC among others.
Founder: Saurabh Kapoor, Mukesh Vij
Founding Year: 2018
Total Funding:
Category: Advertising and Marketing
Address: 08-002A/08-003, 8th Floor Emaar Palm Spring Plaza, Golf Course Road, Sector 54, Gurugram 122003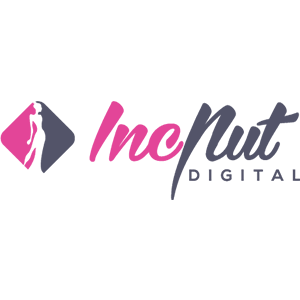 Incnut digital is a leading media and eCommerce startup, focused on empowering women in the modern age. This startup offers services relating to wellness, personal care, parenting, food, weddings, Interior decor, and pregnancy-related guidance. StyleCraze, The Bridal Box, MomJunction, SkinKraft, and Vedix are some of the hugely successful ventures of this startup. Incnut digital has an audience footprint of about 25 million worldwide on its website.
Founder: Sangram Simha,Veerendra Shivhare, Chaitanya Nallan
Founding Year: 2011
Total Funding: $4M
Investor: RPSG Ventures,VenturEast
Category: E-commerce Cosmetics
Address: Hyderabad, Bengaluru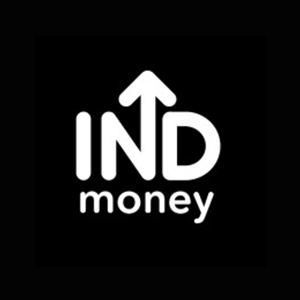 INDmoney is a fintech startup that helps users to track, save, and grow their finances using AI and ML-powered apps. The INDSupermoney app allows users to organize their finances and suggests ways to increase profits by saving money using investments, loans, taxes, etc. Their premium services include financial and succession planning, tax-saving, and trust services.
Founder: Ashish Kashyap, Amrita Sirohia
Founding Year: 2018
Total Funding: $56.9M
Investor: Steadview Capital, Tiger Global Management, Dragoneer Investment Group
Category: Fintech
Address: 616, Level 6, Finzoom Investment Advisors Private Limited Suncity Success Towers, Sector 65, Gurugram.
Instories is a content platform that helps you understand the effect of your content before it is published. They use AI to understand the emotional impact of the content. It is created to help writers of eCommerce, FMCG, and more to build content that is optimized for those platforms. They are a small team that is continuously growing. This concept can truly help writers write better. I storied has won multiple awards for its women-driven AI startup innovation.
Founder: Sharmin Ali, Sutanshu Raj,
Founding Year: 2018
Total Funding: $1.5M
Investor: Mumbai Angels, Jain International Trade Organisation, Venture Catalysts, 9Unicorns Accelerator Fund
Category: Computer Software
Address: Koramangala, Bangalore, Karnataka 560095, IN
Interviewbit is created to help coders prepare for their interviews better. They collect all the common questions asked historically to prepare their users for big tech startups. Even they build customized plans for a total of 6 months, have interview coverage, and help their users get referred.
Interviewbit have openings from companies like Google, Uber, Apple, Microsoft, Pinterest, Facebook, Amazon, and more. They even have classes, 1 on 1 session, and many more options to prepare and all this is free of cost for us users.
Founder: Anshuman Singh, Abhimanyu Saxena
Founding Year: 2015
Total Funding: $21.5M
Investor: Global Founders Capital, Tiger Global Management, Sequoia Capital India, Surge
Category: E-learning
Address: 1004, Tower 7, Amanora Park Town, Hadapsar, Pune, MH, India 411028
InVideo is an online video editing startup. With more than 3000 designer templates and 3 million + premium stock footage, this platform allows users to edit professional-looking videos using high-quality images and music, reducing video editing time by about 90%.
These videos can be curated for different social platforms like Instagram, Facebook and YouTube. InVideo has over 800,000 active users across 150 countries.
Founder: Sanket Shah, Harsh Vakharia
Founding Year: 2017
Total Funding: $32.4M
Investor: Base Partners, RTP Global, Sequoia Capital India, RTP Global
Category: Animation, Video Maker
Address: Mumbai, Maharashtra, India
Kyt is an ed-tech startup & top startups in India that offers an online-first, global academy for learning and extracurricular activities. The startup aims to nurture interests in children outside the world of academics, and equipping them with essential life skills.
The startup offers small private and group classes to children under the age of 15. Courses can span up to 12 weeks, and include a broad range of subjects including vocals, dance, yoga, language, chess, etc and workshops like cooking and art.
Founder: Bhavik Rathod, Tripti A.
Founding Year: 2020
Investor:Category: E-learning
Address: Bangalore
Leap.Club is a platform for powerful women in leadership positions. They design a leadership plan for their users. To join it, it costs 900 rupees per month. Their leaders are from companies like Uber, Google, Bookmyshow, Tinder, Zomato, NDTV, Amazon, Airtel, Disney, and more. They have featured on Times of India, VCCircle, YourStory, INC42 and more.
Founder: Ragini Das, Anand Sinha
Founding Year: 2019
Address: The circle, Huda city center, Gurgaon,
Leverage Edu is an AI-enabled edTech startup that provides counseling for students looking to plan their higher studies and careers. It is one of India's fastest-growing edtech companies, providing mentorship for college applications, job portfolios, internships, scholarships, education loans and more. Their website boasts of over 1 million site visits every month.
Founder: Akshay Chaturvedi
Founding Year: 2017
Total Funding: $3.3M
Investor: Blume Ventures, DSG Consumer Partners, Anand Sankeshwar, Kashyap Deorah
Category: Educational
Address: Mumbai, Delhi, Bangalore
Loan Frame is a fintech startup that is building the largest marketplace for lending investments for SMEs in India. The startup is backed by some of India's leading private equity investors and venture capitalists.
This top Indian startup adopts world-class credit lending processes and the latest technologies like machine learning, to simplify lending for Indian SMEs. Till date Loan Frame has disbursed more than 20,000 Loans. They have been in news on Forbes, The Economic Times, Outdoor Business and more.
Founder: Akshun Gulati, Rishi Arya, Shailesh Jacob
Founding Year: 2015
Total Funding: $22.3M
Investor: Gojo & Company, Vedanta Capital
Category: Financial Services
Address: 2/15, 1st Floor, Adjacent to Patel Nagar Metro Station, West Patel Nagar, New Delhi, Delhi 110008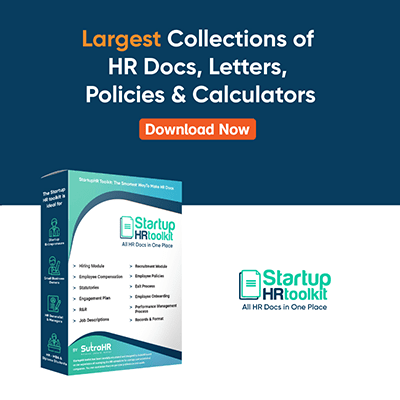 mCaffeine is India's first caffeinated personal care brand. They infuse the flavour and energy of caffeine into skincare and hair care products. Their range of products includes shampoos, shower gels, shampoos, face masks, and body gels. They have won several awards, including Nykaa beauty awards and PETA India certification.
Founder: Tarun Sharma
Founding Year: 2015
Total Funding: $5.8M
Investor: Amicus Capital, RPSG Ventures, Harminder Sahni
Category: Personal Care
Address: B1, 401, Boomerang Kanakia, Chandivali, Andheri East, Mumbai, Maharashtra 400072, Maharashtra 400072, IN
mFine is an AI-based healthcare app. They allows its users to instantly consult doctors, get health-checkups, and get diagnoses for diseases. The platform has over 500 doctors from over 100 reputed clinics in India, ranging in over 20 specialties.
The platform aims to make healthcare accessible to everyone, and its consumer base is growing by over 30% each month. Application has more than 2 million downloads. mFine has also been mentioned in the news with Economic Times, YourStory, Forbes India, Entrepreneur, and many more
Founder:Ajit Narayan, Ashutosh Lawania, Prasad Kompali.
Founding Year: 2017
Total Funding: $32.8M
Investor: Caretech Pte Inc, Alteria Capital, Sbi Ven Capital
Category: Health Care
Address: 245, 22nd Main Road, 13th Cross, Vanganahalli, 1st Sector, HSR Layout, Bangalore – 560102
MikeLegal is Asia's first AI-based legal associate & this company is one of the top startups in India. The startup aims to improve productivity and reduce the costs required to manage IP related legal jobs. With features like real-time integration, AI, Easy customization, client-focused, centralized system, and cloud-based, MikeLegal allows its clients to make data-driven legal decisions. They currently boast of 100+ clients like Reliance Industries, Wockhardt, Glenmark, HeroMotoCorp, Hero, Sun Pharma, Pidilite, Airtel, etc.
Founder: Tushar Bhargava, Anshul Gupta.
Founding Year: 2017
Investor: SOSV
Category: Legal Tech
Address: Sector 30, Gurgaon, Haryana 122001, IN
Mitron TV is India's very own short video making app. This social media platform has been a major contender in taking over TikTok in India. Mitron TV allows its users to easily create, share, and edit short video clips.
The startup has also launched a platform called "Atmanirbhar apps", where apps Made in India are featured. Mitron TV has been featured in Forbes, Entrepreneur, Quartz, YourStory, Economic Times, and many more.
Founder: Shivank Agarwal, Anish Khandelwal
Founding Year:2019
Total Funding: $5.3M
Investor: 9Unicorns Accelerator Fund, Venture Catalysts, Nexus Ventures Partner
Category: Short Video App
Address: F.No. 002 Chartered Samskruti Apt, Billekhalli Dc halli Road, Bangalore.
Mudra Circle is a fintech startup that gives credit access to small business owners. The platform brings borrowers and lenders together and makes loan access simple. Mudra Circle has an automated and flexible credit rating system, digital document processing, ML-based loan processing, and flexible loan tenures. The startup has distributed over INR 10 crores worth of loans over the last year.
Founder: Vaibhav Ajay Mishra
Founding Year: 2005
Category: Business Loan
Address: A11, Gundecha Onclave Khairani Road, Sakinaka, Andheri, Mumbai, Maharashtra 400072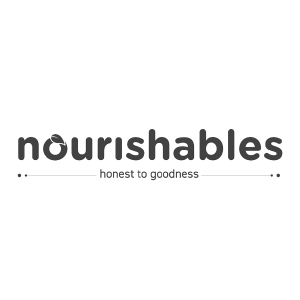 Built by a nutritionist, Nourishable is the go-to healthy snacking option. They are zero oil, low-calorie snacks that help your snacking stay healthy and nutritious. They work on making products that are genuinely healthy. Built by a celebrity nutritionist, bestselling author and much more. This top startup in India even shares recipes for healthier living.
Founder: Pooja Makhija
Founding Year: 2002
Total Funding: NA
Investor: NA
Category: Nutritionist
Address: 295, Premodyan Cottage, 9th Road, off Linking Road, Khar West. Mumbai 400052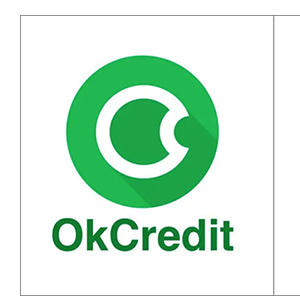 OkCredit is a fintech startup that digitalizes bookkeeping for small business owners. They have a mobile app, which merchants can download to keep a track of their sales and purchases. The app has amassed over 5 million active users from over 2000 Indian cities. They have helped everyone from roadside vendors to pharmacies adapt to a digital platform.
OkCredit has a 4.6+ play store rating and more than 10 million downloads. The app is available in over 10 local languages. OkCredit has 2 more ventures named OkShop and OkStaff.
Founder: Aditya Prasad, Gaurav Kumar, Harsh Pokharna
Founding Year: 2017
Total Funding: $84.2M
Investor: Lightspeed, India Partners, Tiger Global Managemen,
Category: Fintech
Address: KHB Colony, 5th Block, Koramangala, Bengaluru, Karnataka 560095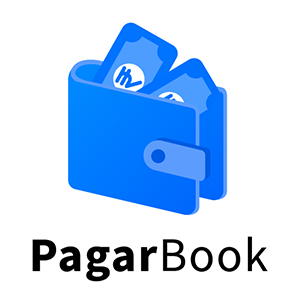 PagarBook is an HR software & top Startups in India that aims to offer workforce management solutions to Indian SME's. They have an app that allows micro, small, and medium business owners across India to manage payroll and attendance.
The platform standardizes recordkeeping, saves time in calculating wages and making payments, and offers HR solutions. The app is available in 11 Indian languages and has over 5 million clients.
Founder: Adarsh Kumar, Rupesh Kumar Mishra.
Founding Year: 2019
Total Funding: $17M
Investor: Sequio Capital, Surge
Category: HRMS
Address: 70, 7th A Cross Rd, 4th Block,, Near BDA Complex Koramangala, Bangalore, Karnataka 560001, IN
Pickyourtrail is one of India's highest-rated travel planners. Its helps people plan, customize, and book their holidays online. Customers can choose their preferred seats on the flight, choose where they want to stay, reserve their favorite restaurant, or even save a spot for a scuba diving session—all on Pickyourtrail's website, with complete control over their budget and itinerary.
They have recently acquired $3million by a total of 3 investors. PickYourTrail has been mentioned in the news by CNBC, Business Line, Yourstory, The Hindu, and many more.
Founder: Hari Ganapathy, Srinath Shankar
Founding Year: 2014
Total Funding: $3M
Investor: Kumar Vembu, Shyam Sekhar
Category: Travel Company,
Address: New No:3, Old No:76 (Basement Floor) No 59, Vijaya Raghava Road, T Nagar, Chennai, Tamil Nadu
.
Pipa Bella is a Fashion accessories company that sells customized fashion jewellery targeted at urban young women. Company has recently raised $1 million in a funding round led by consumer-focused venture fund Fireside Ventures. It has been mentioned in several news channels in Youstory, Femina, Inc 42, etc.
Founder: Shuchi Pandya, Nishtha Gupta
Founding Year: 2013
Total Funding: $1.6M
Investor: Fireside Ventures, Lionrock Capital
Category: Retail & Fashion Accesories
Address: A4, Purshottam Building, 2nd floor, Maharshi Karve Road, Opera House, Mumbai.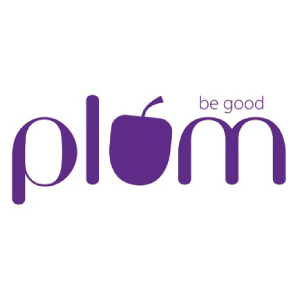 Plum Goodness is a Mumbai-based vegan beauty products brand & one of the top startups in India. The company has raised Rs 110 crore in a Series B funding round, invested by Trifecta Capital Advisors, Unilever Ventures, Faering Capital. The brand is currently available in 6,000 outlets in about more than 220 cities, also they have 15 online marketplaces which contribute over two-third of Plum's revenue. Plum Goodness has also been mentioned several times in Vogue, Cosmopolitan, Femina, Idiva, Verve, etc.
Founder: Shankar Prasad
Founding Year: 2013
Category: Skincare & Beauty
Plum offers high-quality, comprehensive group health insurance plans and corporate benefits at affordable rates. The aim is to provide a transparent, user-friendly experience in purchasing and managing group health insurance plans along with the opportunity to avail benefits such as doctor consultations, mental wellness, dental benefits, health check-ups through the platform. Plum has raised $5 million led by Sequoia Surge, Tanglin Ventures, and Incubate Fund.
Founder: Abhishek Poddar, Saurabh Arora
Founding Year: 2019
Total Funding: $5M
Investor: Sequoia Surge, Tanglin Venture Partners, Incubate Fund

Category: Health Insurance
Address: Bengaluru, Karnataka 560034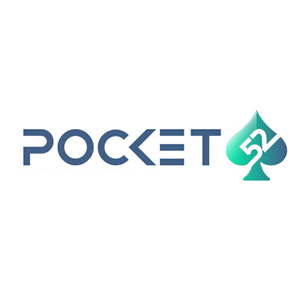 Pocket52 is India's first cryptographically secure online poker startup. The platform has an app that allows users to play their favorite game of poker on their table of choice.
Pocket52 is one of the most innovative and trustworthy poker platforms in India, and they are planning to expand into international markets. Pocket52 has been mentioned in several news like YourStory, Economic Times, Mint, Bw Businessworld, and many more.
Founder: Debashish Bhattarcharjee, Nitesh Salvi, Satyam Verma, Saurav Suman
Founding Year: 2017,
Total Funding: $1.8M,
Investor: Arjun Rao, Vishesh Rajaram,
Category: Poker Computer Game,
Address: 1685, 27th Main Rd, 1st Sector, HSR Layout, Bengaluru, Karnataka, India -560102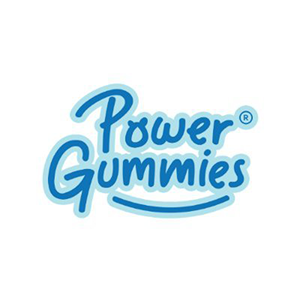 Power Gummies is a nutritional supplement brand, which produces high-quality gummy bears filled with vitamins and minerals. Most of their gummy bears use a vegan, gluten-free base. The brand serves modern, health-conscious consumers in India.
They have already sold over 10,00,000 gummy bears to date. Economic Times, Forbes, Mint, Hindustan Times, Business Standard, are some of the paper/magazine Power Gummies has been mentioned in.
Founder: Divji Bajaj
Founding Year: 2018
Total Funding: $580k
Investor: Ventures Catalysts, DSG Consumers Partners, Alfa Ventures, Dhianu Das
Category: Dietary Supplements
Address: Bhishma Pitamah Marg, 2nd Floor, Building No, 61, Bhishma Pitamah Marg, opp. Defence Colony, New Delhi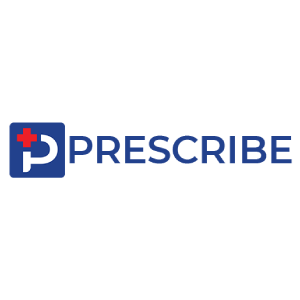 Prescribe (Wellnexus Technologies Pvt Ltd)
Prescribe is an IIT-M alum founded HealthTech start-up that aims at efficient digital healthcare service through technology. They provide a safer way for doctors to consult patients by using patient-friendly platforms like WhatsApp.
Prescribe has raised Rs 1 crore in a seed funding round led by Titan Capital and other marquee investors including AngelList syndicate and Curofy founders.
Prescribe is currently used in more than 50 hospitals and 100+ doctors have taken roughly 4000+ appointments and given more than 10,000 prescriptions.
Founder: Sreeshyam C A, Amit kumar Verma
Founding Year: 2019
Category: Healthcare,
Address: C/O Sasidhar K, Nivedyam Kavumpuram Thozhuvanoor, Kattipparuthi, Malappuram, Kerala
Pristyn Care is a healthcare startup that partners with doctors and hospitals to provide non-critical surgeries to patients. About 30% of hospital capacity is underutilized in India, and this startup aims to bridge the gap.
They provide assistance with expertise, organization, and equipment, and offer surgeries at a 40% lower cost to patients.
They have performed over 10,000 successful surgeries to date. VcCircle, Hindustan Times, Indian Television, The Week are some of the news channels that have mentioned Pristyn Care.
Founder: Harsimarbir (Harsh) Singh
Founding Year: 2018
Total Funding: $28M
Investor: Hummingbird Ventures, Sequio Capital India
Category: Healthtech
Address: Delta Tower, 6th Floor, Plot No:54, Sector 44, Gurgaon, Haryana 122002, IN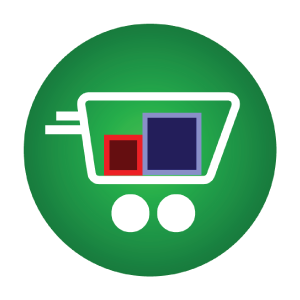 QuickSell is a simple product cataloging and sales platform which you can use to create and share digital product catalogs, analyze customer interest, and take orders from your phone.
This company has mobile commerce platform with more than 500 thousand downloads on the play store it also has a presence in over 80 countries. The startup has raised about INR 1.5 Cr from Silicon Valley-based angel investors.
Founder: Deepak Bhagchandani
Founding Year: 2017
Category: Computer Software
Address: Neelkanth Building 98, Marine Drive, 208, Mumbai, Maharashtra 400020, IN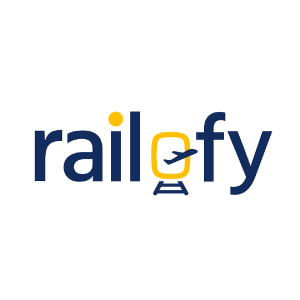 Railofy is India's first WL & RAC Protection. They are on a mission to end the hassle of WL & RAC in India. Approximately 1 out of 2 passengers in India gets an unconfirmed ticket at the time of booking.
When these tickets do not get confirmed a large part of these passengers fall prey to expensive last-minute flight prices or evil agents.
Railofy is backed by top Indian Venture Capital Funds and has forged partnerships with leading travel providers. Railofy has been mentioned in several news channels like Business Standard, VcCircle, BW Businessworld and many more.
Founder: Vaibhav Saraf, Rohan Dedhia, Hrishabh S
Founding Year: 2019
Total Funding: $110M
Investor: Chiratae Ventures
Category: Rail Ticket
Address: Malkani Chambers Condominium, Navpada, Vile Parle East, Vile Parle, Mumbai, Maharashtra 400099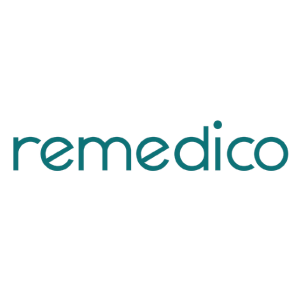 Remedico is an end-to-end mobile healthcare company, allowing young people to solve their dermatological problems as they move through adolescence to early adulthood.
Trustworthy skin and hair treatment are both limited in supply and very expensive, Remedico removes this gap by making dermatology accessible and affordable for young people.
From online diagnosis to personalized treatment plans and extensive patient support they have it al. The company has around $500K worth of funding from 8 different investors.
Founder: Ranjit Bhatia
Founding Year: 2017
Total Funding: $500k
Investor: Venture Catalysts, Healthstart, Dr Apoorva Ranjan Sharma
Category: Healthtech
Address: Chinar Mansion, 3rd Main Rd, Defence Colony, Indiranagar, 204/6, Bengaluru, Karnataka.
Reverie is a purpose-first company, they have been building language equality on the Indian internet since 2009. They do this through their language-as-a-service platform. Their language technology delivers language localization in real-time.
The power various industries, including BFSI, education, media & entertainment, eCommerce, and the Indian government. The company has successfully impacted the lives of at least 500 million people and has more than a million downloads of its app.
Founder: Arvind Pani, Vivekananda Pani
Founding Year: 2009
Total Funding: $4M
Investor: Aspada,
Category: IT & Services
Address: 5th Floor,Jio Avana, 39/14, Marathahalli – Sarjapur Rd, Iblur Village, Bellandur, Bengaluru, Karnataka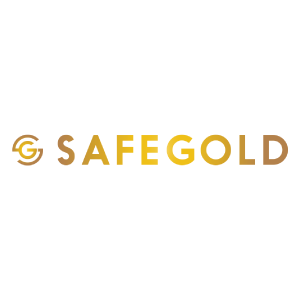 SafeGold is a digital platform that allows customers to buy, sell, and receive vaulted gold at low ticket sizes, at any time from anywhere, with the tap of a button. It is an organized and transparent method of buying and accumulating 24K physical gold in compliance with all applicable laws and regulations.
Digital gold is much more efficient than physical gold to buy-sell, deposit, or use as collateral. Owning digital gold lets consumers earn interest on their gold balances or convert it into jewellery without any loss. Safegold is funded by 2 investors, Singapore Angel Network and the World Gold Council.
Founder: Gaurav Mathur
Founding Year: 2017
Total Funding: NA
Investor: Singapore Angel Network & the World Gold Council
Category: Financial Services
Address: Shop No. 3, Vora Ashish Building, Pandit Solicitor Road, Malad (E), Opp Anandpara Hospital, Mumbai.
SaffronStays began as a curator of boutique homes. They partner with homeowners to manage hospitality operations, branding, marketing and reservations.
The company can serve the needs of homeowners and guests. They focus on quality and ensure that each one of their 130+ places is up to the mark.
SaffronStays takes pride in providing unforgettable private spaces for friends, families, colleagues to bond and creates memories in. Sixth Sense is the first institutional investor in SaffronStays and holds a significant minority stake in the company.
Founder: Tejas Parulekar
Founding Year: 2014
Total Funding: $2M
Investor: Sixth Sense Venture
Category: Travel and Tourism
Address: 218, Unique Industrial Estate, Prabhadevi, Mumbai – 400025, Mumbai, Maharashtra 400025, IN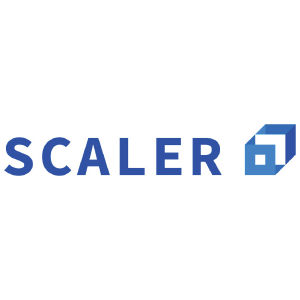 Scaler academy is an online tech-university that offers intensive computer science courses delivered live by tech leaders and subject matter experts to software professionals which enable enhancing their skills and abilities by offering a modern curriculum as well as exposure to the latest technologies.
They have successfully changed the lives of 4000 students and have over 600 organizations entrusting them with tech recruitment. Scaler academy provides students access to over 400 working professionals from top software companies including Facebook, Amazon, Google, Microsoft etc.
Founder: Abhimanyu Saxena, Anshuman Singh
Founding Year: 2019
Category: Online Learning, Programming
Address: Office no.401 & 436 Amanora chambers, Amanora Park Town, Hadapsar, Pune, Maharashtra 411028
Siply is another fintech app & top Startups in India that helps its customers to save money. You can make as low as ₹1 per transaction. Services available in multiple regional languages. Simply is partnered up with HDFC, Kotak, Uber, ICICI, TATA, IDFC, L&T, Birla Sun Life, etc.
Founder: Sousthav Chakrabarty, Anil Bhat.
Founding Year: 2020
Category: Financial services
Address: Bengaluru Karantaka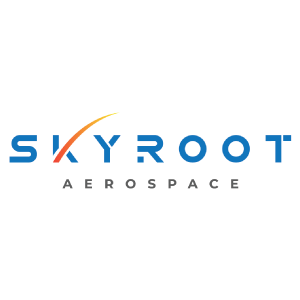 Another top Indian Startup is a space startup, building unique opportunities for space transportation. Skyroot Aerospace work on building reliable, responsive, and economic transport to space. They work toward a future where space travel is affordable for everyone and to everyone.
Aim to build space travel that is as regular, reliable, and affordable as air flights. This Hyderabad based startup manufactures and provides services for commercial launches.
Founder: Naga Bharat Daka, Pawan Kumar Chandana
Founding Year: 2018
Total Funding: $3.9M
Investor: NA
Category: Defence and space
Address: Hive Space, Modern Profound Tech Park, Whitefields Road, Kondapur, Hyderabad, Telangana.
Slate.ac aims to provide reliable financial data and actionable insights to SMEs, in real-time, through the introduction of Artificial Intelligence and Machine Learning in accounting processes.
SMEs often struggle to have access to reliable and timely financial data. Slate.ac's services help SME owners add more hours to their day while supporting decision-making by making critical data available to them when they need it and where they want it. Xelpmoc Design & Tech invested $1 million in Slate.ac.
Founder: Siddhath Goel, Gaurav Saraf
Founding Year: 2019
Total Funding: NA
Investor: NA
Category: Accounting
Address: Mumbai Maharashtra
Sleepy Head believes that a single, intelligently-designed mattress can be the revolution that the sleep world in India needs.
They've designed a mattress that is perfect for 90% of sleepers, regardless of their body-type or sleeping position. They decided to double down on the quality and make the products more convenient; more reliable and also reduce the service cost to a great extent, by making the mattress available to you in a little box.
Founder: Mathew Joseph
Founding Year: 2017
Category: Furniture, Mattress Expert, Memory Foam Mattress
Address: #508, Ground Floor, 6th Main, 6th Cross, S T Bed Layout, 4th Block, Koramangala, Bangalore, Karnataka.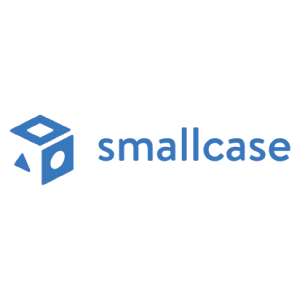 Founded in July 2015 by three IIT Kharagpur graduates, smallcase was started to introduce a new generation of investors to the Indian equity markets using technology. Built with a focus to change how India invests smallcase aims to democratize equity investing.
smallcase is a fintech company building a trusted financial ecosystem together with investors, advisors, brokers and other market participants.
From individual investors to big AMCs, our products are used every day across India's capital markets. To date, they have transacted more than 5,000 crore rupees.
Founder: Anugrah Shrivastava, Rohan Gupta, Vasanth Kamath
Founding Year: 2015
Total Funding: $22M
Investor: DSP Group, Sequoia Capital India, Rainmatter Technology
Category: Financial services
Address: Intermediate Ring Road, Bengaluru, Karnataka.
Songdew is an online music streaming website which was launched under the campaign 'free the music' providing stakeholders access to the best musicians from around the globe and for musicians, access to various opportunities related to promotion or monetization of their music just through the click of a button changing dynamics of the situations and enabling musicians to do what they are best at- create music.
They have more than 25,000 registered artists and brands from India and abroad who are using the service to engage with fans and connect with new audiences, promote or distribute their music.
Founder: Sunil Khanna
Founding Year: 2013
Total Funding: NA
Investor: NA
Category: Music Network
Address: 75, gurgaon, Haryana 122001, IN
Personal loans are on the rise and this top Indian startup is on the wave. StashFin focuses on personal loans for businesses. They help their users get personal easily, quickly, and with minimum effort.
What's more? They also keep interest rates extremely low. Whether their users are looking for a loan for travel, education, health, or their family they can get it quickly through Stashfin.
Founder: Tushar Agarwal, Shruti Agarwal, Parikshit Chitalkar
Founding Year: 2016
Total Funding: $30M
Category: Fintech
Address: 60, Arjun Nagar,, Kotla Mubarakpur, New Delhi.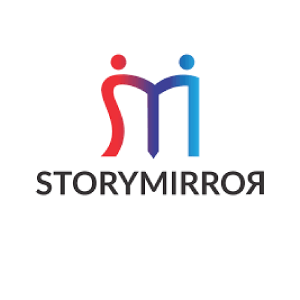 StoryMirror is a tech startup that helps any join the literary field. Founded in 2015, StoryMirror tries to bridge the gap between writers and readers. They offer ebooks, magazines, e-magazines, marketing, publishing, and much more. They also have worked in several languages ranging from English, Hindi, Marathi, Gujarati, Bengali, and more.
Founder: Bibhu Datta Rout
Founding Year: 2015
Total Funding: $330k
Category: Online Portal
Address: Powai Plaza, 145, Powai, Mumbai, Maharashtra 400076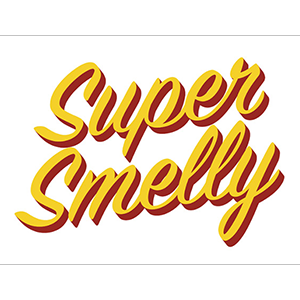 Started as a 100% toxin-free deodorant, it has grown into several a huge range of toxin-free products. From facemasks to hand sanitiser product ranges. Built for tweens and teens, this brand makes toxin-free personal care easier. They've been mentioned on the Live mint, CNBC, Cosmopolitan, and much more.
Founder: Dipali Mathur Dayal, Milan Sharma
Founding Year: 2018
Category: Beauty and Personal Care
Address: 2nd Floor, I-63/B, Lajpat Nagar I, New Delhi, Delhi 110024
TartanSense is one of the startups in India that works for small farmers by using robotics and AI to reduce their input costs by 90%. Company based out of Bangalore and launching their website very soon. They use AI and robotics to truly make farming easier. They use algorithms to understand if the plants have weeds, then automatically sprays them with the required medicines.
Founder: Jaisimha Rao
Founding Year: 2015
Total Funding: $2M
Investor: Beenext, Blume, Ventures, Omnivore
Category: Robotic Solution Providers
Address: 2nd Floor Clinrad Diagnostics Building, 725, Chinmaya Mission Hospital Rd, Indira Nagar 1st Stage, Stage 1, Indiranagar, Bengaluru.
The datateam is an AI- drive data company. They help enterprises make get the right data, easily and more effectively. They work by reducing human error and provide businesses to get agility through AI.
They've also built the first customer intelligence platform that helps enterprises understand live behavior. They enable cognitive customer experience, through the entire lifecycle of the customer. They are currently in the retail, telecommunications, and Finance space.
Founder: Pushkaraj Kale, Rangarajan Vasudevan
Founding Year: 2014
Category: Internet Solution,
Address: First Floor, L-2, Dr. VSI Estate, Tamil Nadu 600041
TheMathCompany is a data-driven company that focuses on unifying Contextual AI with a consultation to give focused business data. They were one of the fastest-growing Artificial intelligence and machine learning firm in the Deloitte Tech Fast 50 2019 listing.
They've won the Entrepreneur of the Year in Services Business – at EIA 2019, and are home to one of the Top 10 Data Scientists in India. This rapidly growing startup is also working for 30+ Fortune 500 companies.
Founder: Sayandeb Banerjee, Aditya Kumbakonam
Founding Year: 2016
Investor: Arihant Patni
Category: Management Consulting
Address: C/o Awfis Space Solutions Pvt. Ltd Sabari Complex, #24, 1st Floor, Residency Rd, Bengaluru.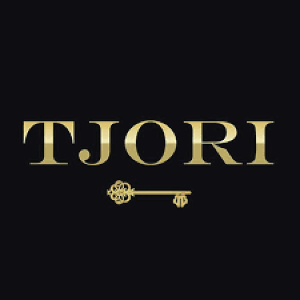 Tjori is a marketplace of unique designs and discovery-worthy products. Their products range from textiles, apparel, personal care, and more. They work with their artisans to create unique designs that are authentic and beautiful.
Tjori also helps artisans with constant income. They aim to build a community that focuses on authentic products and celebrates their discovery.
Tjori is an exclusive marketplace of unique designs from India and across the globe. Our vision is to make discovery-worthy products available to everyone who values textile crafts and workmanship.
We have a holistic system where we closely work with gifted artisans and designers to curate collections, which is not just beautiful but authentic and one-of-a-kind.
Founder: Mansi Gupta
Founding Year: 2012
Total Funding: $700k
Investor: Mckinsey & Company
Category: Ecommerce, Interenet
Address: Kh-356,357. Basement, MG Road Sultanpur, Near Sultanpur Metro Station New Delhi.
Toch is a cloud-based video platform that helps its users create video content easily. It creates a pool of metadata, and data points on a video and converts them into interactive video content. This helps companies grow easily and capture more engagement from their audience. Toch is a startup in India that is truly building the next generation of automated video content.
Founder: Alok Patil, Vinayak S
Founding Year: 2016
Total Funding: $ 1.6M
Investor: Chinaccelerator, 9Unicorns Accelerator Fund, SOSV, Venture Catalysts
Category: Media-tech
Address: Lower Parel Road, Mumbai, Maharashtra 400013, IN
Torchit is an innovation platform, with a focus on people with disabilities. They create products that help people with disabilities live more independent and freer life.
It is an ISO-certified tech-startup that empowers people through technology, innovation, and design. Their unique and thoughtful products are truly bringing change into several lives.
Founder: Vinay Banawat, Hunny Bhagchandani
Founding Year: 2016
Total Funding: NA
Investor: NA
Category: healthtech
Address: 703, M V House, Namaste Circle, Shahibaug Ahmedabad, Gujarat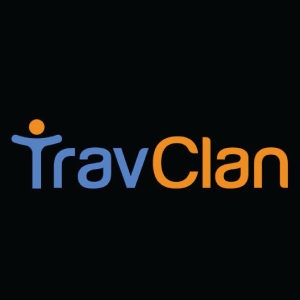 It has been a difficult year for most travel companies but TraveClan has truly evolved and remained consistent. TravClan focuses on travel agents and agencies, to earn more and manage their business better. They do this by giving a free website to all agencies and simple payment gateways. TravClan is one of the rare B2B Travel platforms.
Founder: Arun Bagaria, Chirag Agrawal, Ashish Thapliyal
Founding Year: 2018
Total Funding: NA
Investor: Leo Capital
Category: Travel
Address: Building No 9B, Pusa Road, Uttkarsh Bank Near Rajendra Place Metro Station, Delhi 110060, New Delhi,
Tresmoto is an Electric bike startup that is working to build sturdy and dependable electric bikes. This Indian startup is taking big strides in the E-mobility, connected automotive, and energy distribution solutions. Built-in Bangaluru, what truly sets them apart is the fact that they are backed by ShellE4. While they are still to truly launch, they've built quite a stir for themselves already.
Founder: Indrajeet Singh, Shubham Jain
Founding Year: 2016
Total Funding: $225k
Investor: Shell E4
Category: Automotive
Address: G102, SSS Homes, 30/2, 27th Cross Rd, Sector 7, HSR Layout, Bengaluru, Karnataka 560102
Trezi is a virtual reality startup that focuses on architectures, designers, and end clients. It is here to revolutionize the building industry. They build an immersive experience for the designers and connect them with product manufacturers. They use Virtual reality for the same. They've worked for several renowned companies like Godrej, pearl academy, L&T, Blue Star, and more.
Founder: Gautam Tewari
Founding Year: 2015
Total Funding: $2M
Investor: IAN Fund, Rocstud Capital, Yournest Venture Capital
Category: Virtual Reality
Address: 107, D Block, Sector 2, Noida, Uttar Pradesh 201301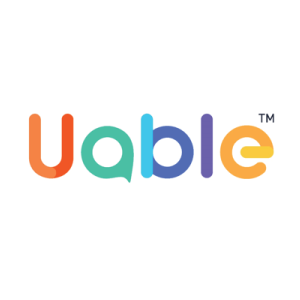 Unable is a digital life-skill development platform. It focuses on children from the ages of 6-14-year-olds and helps them build their potentials. The programs are specific to the roles that are chosen, and different domains and future skills are developed in the child for those specific roles. Their roles range from entrepreneur, detective, coder, game designer, author, and much more.
Founder: Rohit Arora
Founding Year: 2000
Total Funding: NA
Investor: Zone4 Capital, Angel, venture Capital
Category: Edtech
Address: #245, 1st Floor, 6th Cross, 12th Main Rd, Sector 5, HSR Layout, Bengaluru.
With a rise in cryptocurrencies, this startup in India helps its users trade in Bitcoins, Ether, and Tether. They are the most trusted cryptocurrency platform in India. You can trade from their website or their application. It provides a platform to buy and sell digital currency, it enables exchanges and has an easy to use mobile interface. Unocoin has been featured in Times of India, Business Standard, Coin Desk, and Forbes.
Founder: Abhinand Kaseti, Sathvik Vishwanath, Harish BV
Founding Year: 2013
Total Funding: $7M
Investor: 2020 ventures, XBTO Group, Draper Associates, Digital Finance Group
Category: Financial services
Address: Gurudas Building, Opp Axis Bank ATM, SS Puram Main Rd, S.S.Puram, Tumakuru
Upstox is one of the fastest-growing brokers in India. It makes trading much easier. Built with the vision to make trading easier for Indian investors, Upstox has truly built a resilient platform. They've also made it much easier to open a Demat account through a paperless transaction. Their founders have joined experience in the American and Indian markets.
Founder: Shrini Vishwanath
Founding Year: 2010
Total Funding: $25M
Investor: Triger Global management
Category: Financial services
Address: 807, New Delhi House Barakhamba Road, Connaught Place, New Delhi.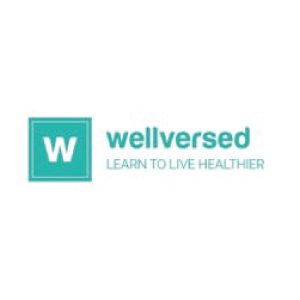 Wellversed is a health-based startup that focuses on building a range of products that suit different dietary requirements and nutrition. They've built a huge range of gluten-free, vegan, Keto-friendly products so that their users don't need to change their behaviours to live a healthier life.
Founder: Aanan Khurma, Aditya Seth, Ripunjay Chachan
Founding Year: 2018
Total Funding: $375k
Investor: YWC Venture Capital Klub Works
Category: Healthy Food
Address: 771, Phase V, Udyog Vihar, Sector 19, Gurugram, Haryana.
Wizikeyv is also very relevant in our list of top startups in India 2021. They have a Saas platform for reputation management and public relations. It focuses on making news instead of advertising. It identifies the right journalists and nurtures their relationship to grow the business. They have the largest collection of the regional press. Based out of Haryana, they work to make communication easier for companies.
Founder: Anshul Sushil, Aakirti Bhargava
Founding Year: 2019
Total Funding: 359.1k
Investor: Indian Angel Network
Category: Computer Software
Address: 3rd Floor – Time Square Building, Sector 43, Gurugram, Haryana 122002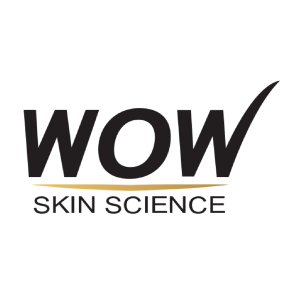 This year, we saw a rise in nature-inspired brand personal care brands & one of the top Startups in India. They build products that are free from sulfates, mineral oils, parabens, silicones, and artificial colours.
Their 1+1 offers plus aggressive influencer marketing lead them to truly build a base of customers. Their Ubtan collection has been one of a fan favorite. In 2020, this top startup truly rose from the ashes and built its customer base.
Founder: Karan Chowdhary
Founding Year: 2014
Category: Consumer Goods
Address: 201 Palms Square, 2nd floor Bangalore, Karnataka.
Wysa is a startup that is an AI-driven therapy chatbot. They have several wellness activities related to stress, sleep, and more along with meditations and journaling. What's more? It helps you chat with its AI drive bot for free.
It helps its users manage stress and uses cognitive therapies like CBT to help them manage difficult times. You also have the option to opt for a therapist with additional costs. They've been covered by economic times, Forbes, BBC, Bloomberg Technology, entrepreneur and more.
Founder: Jo Aggarwal, Ramakant Vempati
Founding Year: 2015
Total Funding: $3.9M
Investor: Kae Capital
Category: Conversational agent
Address: 1st Floor, Manjusha, No 532 Above UCO Bank, 16th Cross, 2nd Main Road, 2nd Stage, Indiranagar, Bengaluru
Xoxoday is an all-in-one employee management, partner management customer management, sales management, and motivation platform. They offer business software products that solve problems around employee rewards, recognition, sales incentives, and consumer promotions.
It's a Saas company with a portfolio of three companies – Plum, Empuls, and Compass. They've worked with companies like Pepsi, Citibank, Nielsen and more.
Founder: Manoj Agarwal, Sumit Khandelwal, Abhishek Kumar, Kushal Agarwal
Founding Year: 2012
Total Funding: $450k
Investor: Mahindra Holidays & Resorts India Limited, kshatriya Ventures
Category: Business Software Products
Address: Business Square, C 301, Andheri – Kurla Rd, Chakala, Andheri East, Mumbai.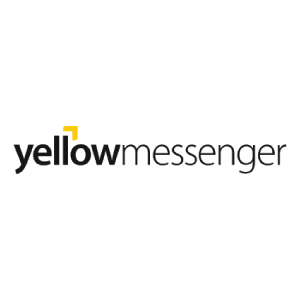 These startups prove themselves to be one of the top startups in India with the world's leading intelligent virtual assistant builder for B2B clients. They help their clients build virtual assistants through chatbots, which automates the process of customer service.
They have several other services which range from Whatsapp support for business, Enterprise automation, employee engagement, and customer support. Their solutions are available in 100+ languages and through 30+ channels. Their clients range from known companies like Indigo, HDFC, Grab, Flipkart and more.
Founder:  Jaya Kishore , Raghu Kumar
Founding Year: 2016
Total Funding: $24M
Investor: Lightspeed Ventures Partners, Microsoft Accelerator bangalore
Category: Virtual Messenger
Address: 1st floor, Vaishnavi Signature, 77/1, Marathahalli – Sarjapur Outer Ring Rd, Bellandur, Bengaluru.
(SOURCE: www.startuphrtoolkit.com) (Image: www.statista.com)