Is the process of launching a startup that much difficult? A big NO! Yes, all it will take is your hard work, dedication, and an effective roadmap to be followed.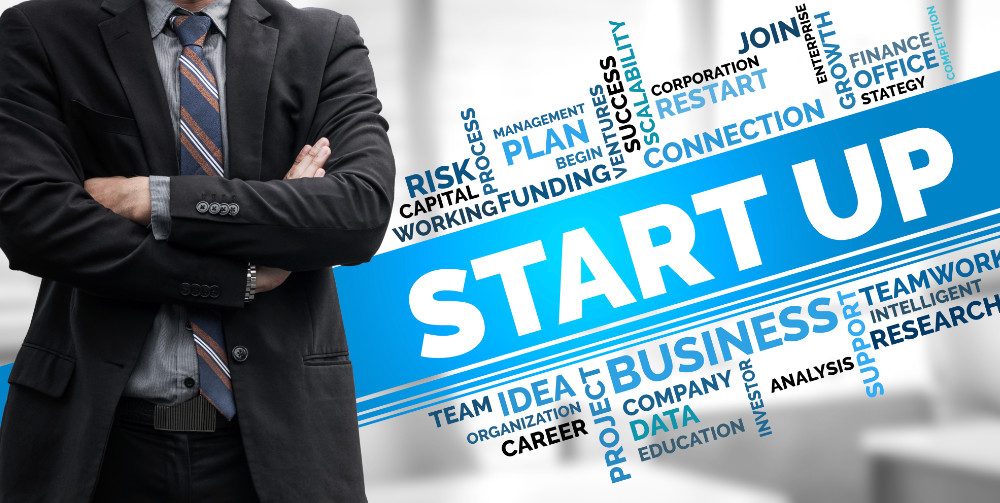 As per the reports, around 2 out of 5 startups are generally profitable around the globe. Furthermore, nearly 70% – 75% of startups fail and even 10% of these fail within the first year of their launch. Maybe now you've got an idea that how much it is necessary to understand the structure and pathway of launching a business to get succeed. Here in this article, we'll let you know about several strategies that you need to follow to launch our startup successfully.
1. Come Up With an Enriching Idea
An idea is the foundation of any startup and so the most crucial aspect also. Indeed, you can get an idea anywhere or anytime such as while driving your car, during a meeting, etc. However, not every idea has the potential to be converted into a successful business venture, hence before moving ahead with any particular idea you're required to do some brainstorming regarding it and then do the finalization. You are strongly recommended to do some thorough research on your idea prior to the confirmation. Also, you can discuss the idea with your mentors, family, and others. (without ignoring the reliability and trust factor!!)
2. Do Some Market Research
Once you'll get done with the finalization of your idea, now it's time to do some market research to determine your target audience as well as to analyze the potential of the idea. You are required to take your idea into the real world scenario to understand the market demand. You can consider taking some generic surveys or you can talk to people personally to get relevant information. Meanwhile, you need to do some research on your competitors as well who are selling the services or products related to your idea. This will help you to analyze what customers actually want and what are the flaws in the existing platforms or services.
3. Prepare the Business Plan
Now, as per your market research, you're required to create an effective business plan. A business plan not only helps you to determine your business goals but it is also vital for further crucial jobs such as investor engagement, effective workflow, etc. A business plan majorly consists of an overview of your business idea, target market, execution strategies, financial plans, and several other things. Also, you're required to make a short and clear business plan instead of making it more complex such as if you are asking investors for the funding then your business plan should have transparently mentioned that how much money you need to grow your venture along with other important details.
4. Build Your Team
As of now, you must determine whether you're going solo on this startup journey or you need few companions to go ahead. Although, having a strong team on your side is crucial for the effective workflow of your venture and to meet the required objectives. While looking out for people to build a team (especially in the early stages), you need to be very concerned. Apart from the strong skillset, the people in your team must have a mindset of an entrepreneur to boost up the venture progress. The team should have the ability to come up with various creative and innovative solutions for any problem.
5. Incorporate Your Business
There must not be any recklessness when it comes to the legal aspects. And in the case of new ventures or startups, it becomes more crucial to look after the legal matters. You are required to incorporate your business venture to turn it into a legal entity to make the further work process more authentic and secure. Meanwhile, you can incorporate your business venture as a Private Limited Company or a Partnership Firm or any other. Moreover, incorporating your business offers you the protection against personal liability as no one such as co-founders, investors, etc. can come up with any false claims.
6. Set Up the WorkSpace
As we discussed above, building a strong team is very crucial for a startup. However, there is no point in having such sharp minds in your team if you're not maximizing their talent. Indeed, you're required to create the right working environment and workspace to increase the productivity of your team and to get better results. Although it depends on your startup business that what sort of workspace you require such as cubicles, a single room, or even no office at all. Also, you're required to have the best tools for your startup business for effective workflow.
7. Work On Sales & Marketing Strategies
Prepare worthwhile and relevant marketing strategies for your startup business. Most of the entrepreneurs commit the same mistake by not working on marketing aspects in the earlier stages that cost them low business revenue or even the failure of their venture. Indeed, you can work on your marketing strategies and even implement them to set up a customer base before the launch of your product or service. Although, you are required to test and analyze various marketing channels to find the relevant ones for your venture. Meanwhile, in today's digital world, you are strongly recommended to use online marketing techniques such as social media marketing, YouTube videos, blogging, etc.
8. Look Out for Funding
Needless to say, Money can be considered as the bloodline of any business. In the early stages, you are recommended to gather money from your family, friends, or crowdfunding based on your business requirements. Moreover, before reaching out to the investors for funding, you need to figure out the exact amount of money you need to raise for your venture and how much money can you arrange on your own and do some financial planning regarding the same as it will have a huge impact on your business venture in future in terms of equity, stakes, etc.
Again, launching your startup is not an easy-to-do task and no one can guarantee you that you will succeed in one go. Still, if you'll follow all the above-mentioned strategies and put all your hard work & determination in your project, you'll definitely get expected results!!
Credit: GeeksForGeeks